Babies and Children Modeling and Acting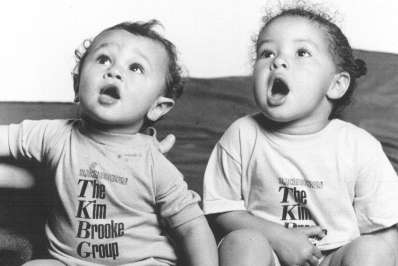 A Photo Test is required for all Children and Babies who are to be represented by The Kim Brooke Group.
For Photo Test, please contact The Kim Brooke Group by phone, email, or the contact page on this site!
1 FULL YEAR OF REPRESENTATION
includes:
Headshot photo session (you get to keep and have rights to all of the images)
Website for 1 year ~2 private sites
100 colour lazer copies - 85 sent out to clients and 15 for you to have for possible auditions
Parent meeting: A one-time business and information meeting
KIM BROOKE GROUP
The longest running agency for kids in Seattle!
By far the most inexpensive for what we need you to invest to get into the business!
The most select group of kids in the Northwest - we keep it small so you do not have competition in your own agency!

CLIENTS

Johnson and Johnson, Children's Hospital, Target, Oscar Meyer, McDonald's, Pet Smart, Macy's, Microsoft, Welch's Grape Juice, Gentle Dental, Amazon, American Family Insurance, Nordstrom, Seattle Seahawks, Honda, Pampers, Chasing Fireflies, Mazda, and many, many more.